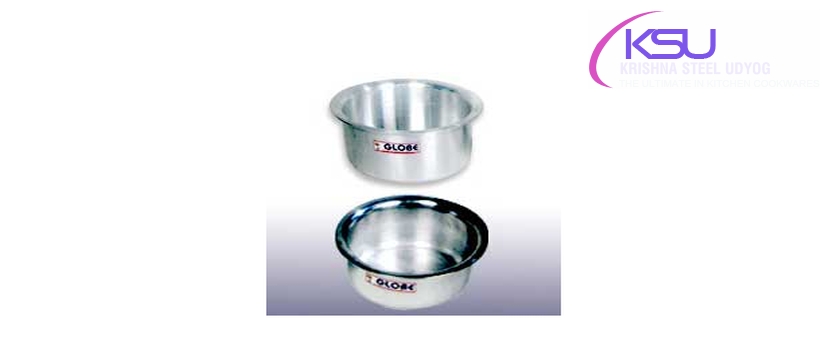 In the last few years, if you have considered buying utensils for your kitchen needs, you must have been overwhelmed by the wide range of choices that are available now. But, as confusing as it gets, the several options that are available provide the Aluminium Milk Pots Manufacturer offer the best quality products at every moment of time. Thus, whatever option you go for, you can always get your hands on the finest products without any worries. The necessity of all this Aluminium ware has increased majorly over time as a result of several benefits it offers.


The industries have widely adopted the use of Aluminium in the manufacturing of pots and pans. As per the article published by the Cookware Manufacturers Association, it was found that in 2015 nearly 60% of the cookware that was sold in the USA was made out of Aluminium. Thus, it is safe to say that Aluminium is very much in demand and people are very fond of such cookware.


More than half the population is an avid user of Aluminium cookware but still, there are several queries and questions left regarding Aluminium and Aluminium cookware. Thus, here are some key points that make Aluminium such a hit.


Why is Aluminium Such A Good Choice?
The first question that comes to mind while talking about Aluminium cookware is, why one should even consider using Aluminium as a material for the utensils in the first place. The primary answer to that question is fairly simple. Aluminium is an excellent conductor of heat which makes it an outstanding material for the manufacture of cookware. Aluminium has better conductivity than any other metal and hence, they make an ideal choice for manufacturing cookware. As a matter of fact, the conductivity of Aluminium is 16 times greater than that of stainless steel. Thus, they are definitely an excellent choice for manufacturing.


In addition to that, Aluminium is also the third most abundantly found metal in nature. Thus, this means, that Aluminium is very cheap to get and it does not burden your budget. This also means that this cookware is very cheap to buy and hence is very affordable. Moreover, Aluminium is very lightweight as compared to all the other metals or alloys. All these factors make sure that Aluminium is the most favored metal of all and hence, Aluminium Milk Pots suppliers in Yamunasagar are capable of offering the best quality products at affordable rates.


What Care Needs To Be Taken While Using Aluminium Milk Pots?
While opting for Aluminium cookware, special care needs to be taken in order to ensure that there is no harm caused to the utensil or the food. While buying Aluminium cookware, it is very important to know that most cookware has a coating of non-stick hard anodized r even stainless steel clad. If the cookware has such coating, it helps the food from coming directly in contact with the Aluminium which is not very safe for the food or the utensil. This is because Aluminium may leach into the food while heating the food.


Moreover, when acidic food is cooked in this Aluminium cookware, there is a high possibility that the food may react with the metal. This will not only ruin the food but it may also majorly damage the utensil.


Why The Aluminium Milk Pots Such An Amazing Choice?
When you want to Buy Aluminium Milk Pots at Best Price, all you have to do is make sure that you find your right dealer. Aluminium Milk Pots Manufacturers ensure that they deliver the products to the customers just as they require. These pots are available in both standard forms as well as customized designs as per the requirements of the clients. These products are of superior quality and provide seem less finish with very precise designs. Moreover, being corrosion-resistant and high durability ensures that you face no kind of hassle while using the utensils in your daily life. Moreover, Aluminium pots are the most budget-friendly options as cookware while still maintaining the high quality and industrial standard norms.