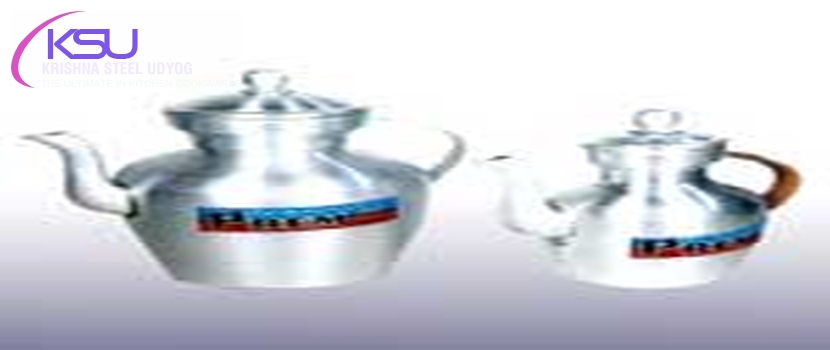 Purchasing high-quality tea doesn't mean that you can enjoy great tea at an optimum level. You need good tea kettle to brew the tea leaves. Getting the right equipment is important so that the delicate flavour of tea can be maintained.

In the present situation, you would highly recommend Aluminum Bhutani Kettle. Although there are many types of kettles available in the market, aluminium kettles are the best. For all types of aluminium, you can contact Aluminum Bhutani Kettle Manufacturers. Also, you have the option to choose other kettles like stainless steel kettles to boil the water. To be frank, if you are very particular in term of water heating.

It is a fact that aluminium is the best heat conductor. It helps to heat the water fast. It is always sturdy and durable. However, getting a good quality tea kettle may be more costly if compared with other electric kettles.

Nowadays, the online purchase has enabled tea lovers to own aluminium tea kettles easily. There are many great deals available online. By surfing the internet, you will be able to find many aluminium tea kettles with unique designs which are sold at low prices. Below are some simple steps:


Step No.1: Find out the right providers
Due to technology progression and market demand, many online suppliers offer a wide variety of kettles through the internet. For first time buyers, you are recommended to browse through reliable sites.


Step No.2: Check the product descriptions
The next thing you should start looking into is the detailed information about the Aluminum Bhutani Kettle. The kettles vary in terms of shapes, designs and sizes. You are reminded to look into the measurement of each kettle and find out which meets your requirements most. There are photos and features stated clearly by the online stores. You can view the kettles one by one in a convenient manner.


Step No.3: Look out for the prices of different kettles
Some people have a limited budget. They can always find out the prices of Bhutani tea kettles from the internet easily. Online shopping enables you to pick your favourite kettle based on your budget. You can even obtain valuable antique Bhutani kettles at low prices.


Step No. 4: Place your order
Once you have identified the kettle you want, you can then place your order. Once the payment is made, you will be getting the Bhutani tea kettle delivered to your doorstep.


Many people find that antique aluminium tea kettles are extremely expensive in those antique stores. However, if you are willing to spend more time surfing the internet, you will be surprised to see the prices offered by those online stores. Either you are looking for used copper kettles or new units; the internet is always the best source to look for great items.


Why the Aluminum Bhutani Kettle in so much demand:
Aluminium tea kettles maintain the stored tea hot for a longer period.
There is an outstanding collection of aluminium tea kettles for the buyers available.
These are highly demanded due to the features like handy design, durability, corrosion resistance, easy cleaning, etc.
Aluminium tea kettles are also frequently lubricated to prevent any depreciation.
The offered range of kettles is rigorously tested under specified parameters for its long life.
These kettles are available at an economical price.

Qualities of good Aluminum Bhutani Kettle Manufacturers:
Uses the finest quality of aluminium to manufacture Bhutani kettle
Offers the varieties of designs and quality
Must have the in-house testing facility to check the durability of the kettles
Must deliver anywhere in the country
Cost-effective pricing
Timely delivery