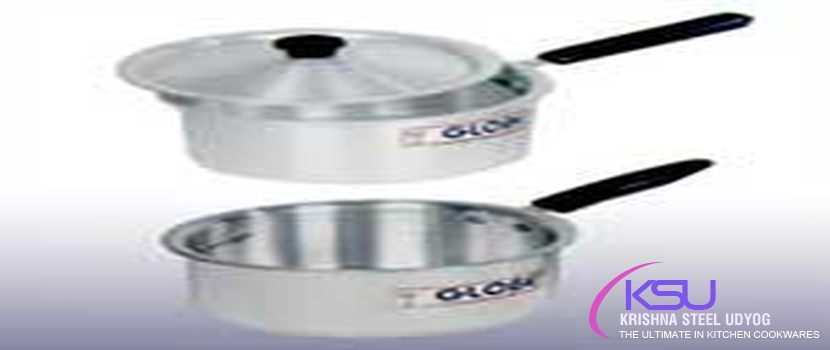 Many chefs are aware that all great restaurant kitchens are well stocked with some well-chosen pieces of saucepans. These saucepans can make a huge difference in the quality of the food being served to the customers.
A restaurant kitchen is stocked with a variety of sizes and shapes for the flexibility of the cook and to improve the quality of the dish being served. The market space is full of different types of saucepans for frying, sautéing, steaming and a lot more. However, choosing the right saucepans requires some factors to weigh in. Listed below are a few pointers you choose the right saucepans for your use.
Material
This is the first thing to consider when buying a saucepan for your hotel. There are various kinds of material available from cast iron, stainless steel, aluminium, etc. Depending on the intended use you should choose the material that will ease both the cooking process and cooking time.
Gauge
The important factor to consider when ordering a saucepan is to look for gauge. The pans with thinner gauge are uneven in heat distribution. They are also likely to get dent as well as wrap making the food scorn. Ideally pans with thicker gauge are considered good as they help distribute the heat evenly making the cooked food look good and taste delicious.
Size
Different pan size has a different use. Depending on how you plan to use the saucepan you should decide on its size. The size of the pan also differs on portion sizes too. Hence keep the size of pan in mind while purchasing your saucepan to get better use out of it.
Handle and lids
Handle and lids are as important as the saucepan itself. Having a durable, sturdy and heatproof handle will help ease the cooking process as well as aid you to handle your food better. Lids help to retain the moisture in the food thereby making it taste richer and look mouth-watering. There are a variety of saucepan handles and lids available at affordable prices that you can choose from.
Use
All professional chefs are aware that different dishes require different cooking time as well as a special type of saucepan like for sautéing, frying, roasting, etc. Therefore understand the intended use well before making a saucepan choice to help you aid you in your kitchen. Sauce pans are frequently used and it should be required for more or less every dishes. All types of the sauce pan to be available for your better use.
Comfortable to handle
Last but not least you must be comfortable enough to handle the saucepan of your choice. You should have a proper grip and hold of your saucepan to be able to handle it effectively. If the saucepan you love is not comfortable enough for you to hold it is advisable to choose the one that you can handle rather than later regretting your choice.
Apart from the quality of the above mentioned pointers of the saucepan is also an important factor. A good quality saucepan can make the food pleasing for the customers and help generate good income and build trust among them. All good saucepans usually have a common trait.
There much reputable aluminium hotel saucepan manufacturer who offered high-quality products at market competitive prices both online and offline to their customers. Thus make sure of the above points before making a purchase of aluminium hotel sauce pans for your hotels. You should also take care of the sauce pans from authenticated manufacturers who are selling quality products to the customers. Before purchasing do make some research about the product and then make your purchase.